Monstera Variegata small
Plants can differ from the photo, because each plant is unique and different.
Free access to our plant help community
This plant has been selected with special care
This plant is completely healthy
Free EU Shipping when above €150,- (otherwise standard shipping fee)
Customers give Groen in Huis a 4.7 / 5 on Facebook
Pot size: 17 cm
Height: 40 cm
Plant Care: Keep the soil moist
Placement: Half shade / light location
The Monstera is a beautiful plant, but not always the easiest. The white parts of the Monstera Variegata are very vulnerable, which makes brown spots very easy.
Shipping + Returns

Standard delivery is usually within 1-5 working days
European orders are only sent on Monday and Tuesday.
Free Shipping when you spend above €150,-
Our advice is not to order if the temperature falls below 0 degrees. We only keep an eye on the temperature in The Netherlands. If it is colder than 0 degrees in the country where you live and you still order, then it is your own responsibility.

Standard shipping fees:
The Netherlands: €6.95
Belgium: €10.95
Germany: €10.95
Denmark: €12.95
France: €13.95
United Kingdom Kingdom €12.95
Hungary €14.95
Ireland €17.95
Italy: €16.95
Spain €19.95
Portugal €19.95
Austria €13.95
Luxemburg €13.95
Sweden €15.95
Slovenia €17.95
Finland €21.95


Help Center

We would love to assist you the best way we can.

You can find some of the most common questions and answers about our store on our FAQ page.

If you couldn't find your question in FAQ, please chat directly with us.
Customer Reviews
13/05/2020
Pia S.
Germany
Wenig weiß, nur 3 Blätter
Leider nur eine Pflanze mit 3 Blättern und sehr geringen Weißanteil. War etwas enttäuscht, weil ich eine Pflanze ähnlich der auf der Abbildung erwartet habe :l
09/05/2020
Anna S.
Germany
Perfect!
Perfect plant! Great roots! I Love her!
05/05/2020
Noel S.
Netherlands
Love love love
Sooooooooooo happy! It's so pretty and healthy!
27/01/2020
Janina G.
Germany
Monstera Variegata
Wunderschöne Pflanze und so toll verpackt. Der weite Weg von den Niederlanden in den Norden Deutschlands haben ihr kein Stück geschadet!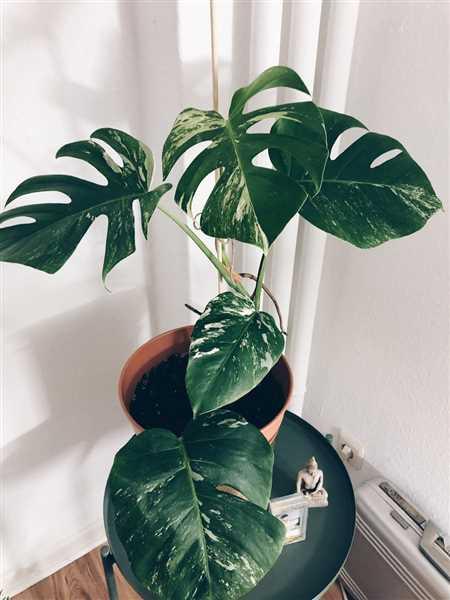 01/02/2020
Groen in Huis | Stephanie Keijzer
Hi Janina, Wie schön, es zu hören, zu genießen und danke, dass Sie sich die Zeit genommen haben, eine Bewertung zu schreiben.
26/01/2020
Karmele B.
Spain