Syngonium Regina Red
⚠️ Plants can differ from the photo, because each plant is unique and different.
💚 Free access to our plant help community
💚 This plant has been selected with special care
💚 This plant is completely healthy
💚 Free EU Shipping when above €150,- (otherwise standard shipping fee)
💚 Customers give Groen in Huis a 4.7 / 5 on Facebook
Pot size: 6 cm
Height: 10 cm
Plant Care: Keep the soil moist
Placement: Light location.
Shipping(cost) + Returns

Standard delivery is usually within 1-5 working days
European orders are only sent on Monday and Tuesday.
Free Shipping when you spend above €150,-
Our advice is not to order if the temperature falls below 0 degrees. We only keep an eye on the temperature in The Netherlands. If it is colder than 0 degrees in the country where you live and you still order, then it is your own responsibility.

Standard shipping fees:
The Netherlands: €6.95
Belgium: €9.95
Germany: €9.95
Denmark: €12.95
France: €13.95
Hungary €14.95
Ireland €16.95
Italy: €16.95
Spain €16.95
Portugal €16.95
Austria €12.95
Luxemburg €10.95
Sweden €15.95
Slovenia €17.95
Finland €21.95
Bulgaria €25.00
Croatia €25.00
Czechia €14.95
Estonia €16.95
Greece €28.00
Latvia €13.95
Lithuania €19.95
Poland €14.95
Romania €26.95
Slovakia €15.95


Help Center

We would love to assist you the best way we can.

You can find some of the most common questions and answers about our store on our FAQ page.
Customer Reviews
12/09/2021
kim b.

Netherlands
little pink syngonium
love the color of this plant!
02/09/2021
Jen v.

Netherlands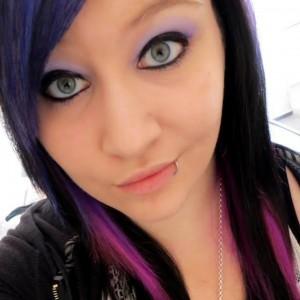 NM
20/08/2021
Nina M.

Austria
I recommend this product
Didnt made it
The plant was a bit sad and didnt survive till now.
07/07/2021
Lynn M.

Belgium
Pretty pink plant
The plant size was perfectly the same as the picture, the color looks a little more pink than red in real life but that is what I expected since I know the type of plant and that is what I wanted. It has produced new growth but it seems to be a bit sensitive to overwatering. I had 2 yellowing leaves but that was in my care, not immediately after the shipment. I've bought many plants before and shipment is always perfect.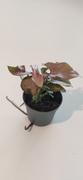 05/07/2021
Tereza

Czech Republic