Alocasia Antoro
⚠️ Planten kunnen afwijken van de foto, omdat elke plant uniek en anders is.
💚 Gratis toegang tot onze plantenhelpcommunity
💚 Deze plant is met speciale zorg geselecteerd
💚 Deze plant is helemaal gezond
💚 Gratis EU-verzending vanaf €300,- (anders standaard verzendkosten)
💚 Klanten geven Groen in Huis een 4,7/5 op Facebook
Pot size: 15 cm
Height: 20 cm
Plant Care: Keep the soil moist
Placement: Light location.
Verzending(kosten) + Levertijd(en)

Standaard levering is meestal binnen 1-10 werkdagen
Wij verzenden alleen op maandag en dinsdag onze bestellingen.
Wij verzenden geen bestellingen als de avond/nacht temperatuur in Nederland lager is als -1. Wij houden dit alleen voor Nederland in de gaten. Check zelf de temperatuur in het land waar je woont of het niet te koud is voor de planten.
Ons advies is om geen planten te bestellen als de temperaturen lager is 10 graden, wanneer dit wel wordt gegaan is dit op eigen risico. We verzenden de planten standaar met heatpack en papier+bubbeltjes plastic
Gratis verzending bij besteding van meer dan €300,-
Standaard verzendkosten:
The Netherlands: €6.95
Belgium: €9.95
Germany: €9.95
Denmark: €13.95
France: €14.95
Hungary €14.95
Ireland €16.95
Italy: €18.95
Spain €18.95
Portugal €18.95
Austria €13.95
Luxemburg €12.95
Sweden €16.95
Slovenia €18.95
Finland €24.95
Bulgaria €29.95
Croatia €29.95
Czechia €16.95
Estonia €18.95
Greece €32.95
Latvia €14.95
Lithuania €19.95
Poland €16.95
Romania €29.95
Slovakia €17.95


Helpcentrum

We willen je graag zo goed mogelijk helpen. Je kunt enkele van de meest voorkomende vragen en antwoorden over onze winkel vinden op onze FAQ page.
Customer Reviews
67
reviewers would recommend this product
Write a Review
20/02/2023
Roxana C.

Germany
26/01/2023
Ma R.

Belgium
I recommend this product
Sad
The plant arrived end of the day, when we ooent he package it was nice and seems healthy so put it on the side to acclimatize. The next morning all leaves are down. So i reach out directly with groeninhuis. They gave me some advices but nothing change. They offered me half the price but as a buyer who is very disappointed i feel like i dont want to accept as i dont want to put more money on it. I have a now a plant without leaves(one of their advice to cut it). I actually expecting a replacement and that even i pay for shipping but after some hours then i said ok i will accept the offer as i really want to have a nice plant living and healthy. But well no more response from them and they just ask me to send email in their support but again i did send email in the beginning for my problem and until now no answer. Im still hoping they can give me a better offer. The Alocasia Reversa that i bought with them is very beautiful healthy and alive.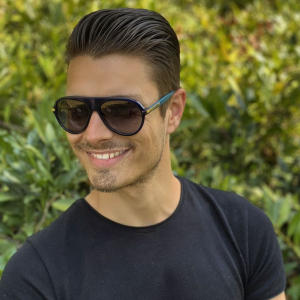 J
09/10/2022
Jordy

Netherlands
I recommend this product
Beautiful plant!
Very happy with my Antoro. Well and safely packed and a great size pretty much identical to the sales picture. Added bonus: the price is very competitive compared to other sellers.